Contactor Data
Main Part No.

DHC350P

Contact Data

Contact form

1H(SPST-NO)

Aux. contact form

1NO

Min load of Aux. contact

6VDC/ 0.1A

Rated load(Resistive load)

350A

Min applicable load (Resistive load)

1A/12VDC

Max switch current

2500A(800VDC)1 ops

Max switch voltage

1500VDC

Contact voltage drop(initial)

≤6mV@20A

Current carrying capacity(a)

350A : continued

750A:15min

900A:120s

8000A:5ms

Impact resistance

Stability

Half-sine shock pulse:11ms

Test time:10μs

ON: 196m/s²(> 20G)

OFF: 98 m/s²(> 10G)

Strength

Half-sine shock pulse:6ms

490 m/s²(> 50G)

Vibration resistance

10Hz~500Hz 49 m/s²(>5G)

Product installation mode

Arbitrarily
Coil Data(20℃)
Coil rated

volt.

Pick-up

volt.

Release

volt.

Max operate

volt.

Rated current

(±10%)

Rated coil power

12VDC

≤9VDC

≥1VDC

16VDC

Pick-up:4.2A

Hold-in:0.42A

Pick-up:50W(0.2s Pick-up)

Hold-in:5W

24VDC

≤18VDC

≥2VDC

32VDC

Pick-up:2.1A

Hold-in: 0.21A

Pick-up:50W(0.2s Pick-up)

Hold-in: 5W
Part Numbering System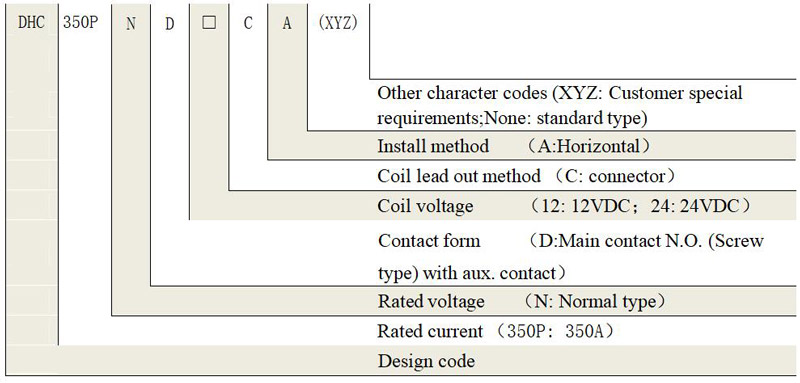 Shape installation and circuit diagram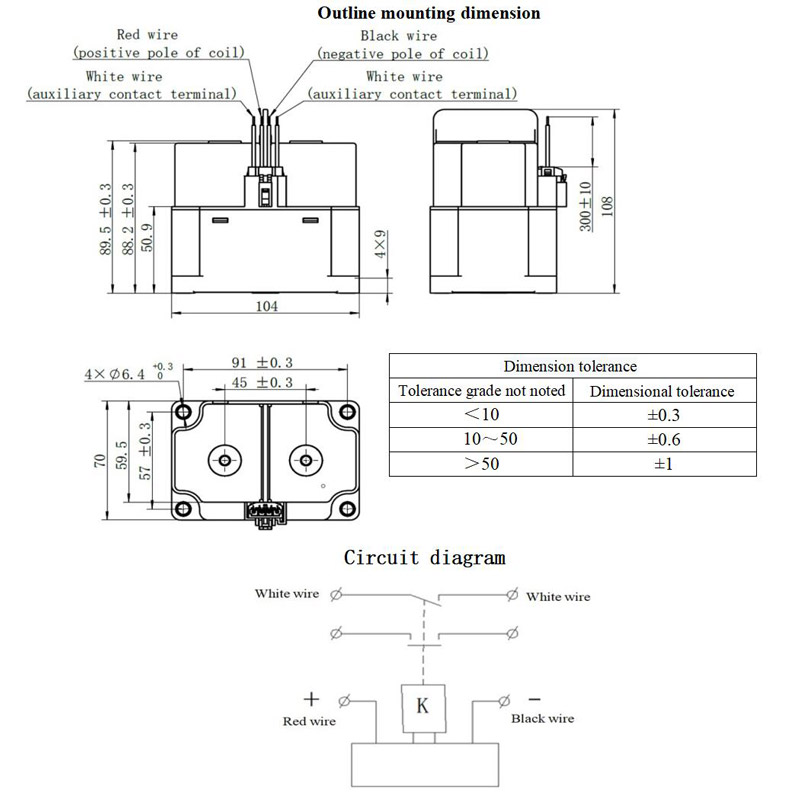 Note: The main contact of the product has no polarity; the red wire of the coil is connected with the positive pole, and the black wire is connected with the negative pole, the auxiliary contact has no polarity to connect the white wire.
Current tolerance curve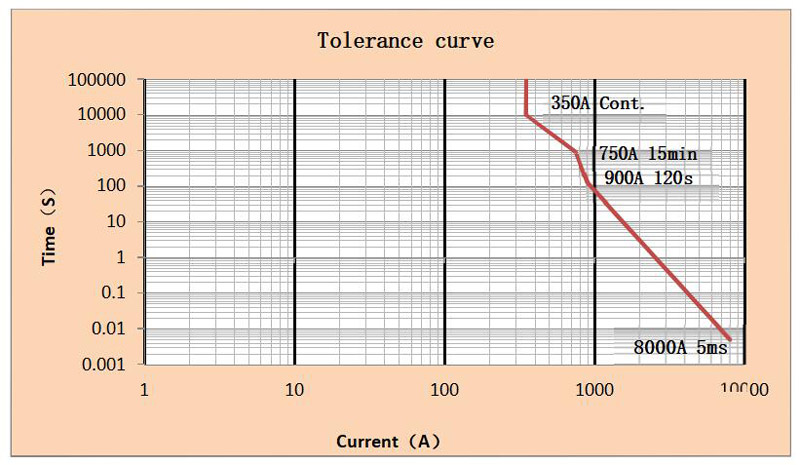 Note: The above data is tested at 85℃ ambient temperature, Traverse area≥120mm². The data is for reference only, please do not use to select the fuse directly.
Pick-up / release voltage curve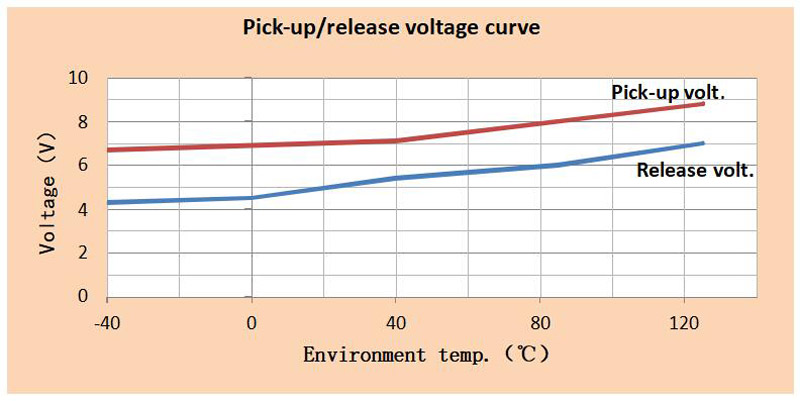 The above data are tested by random sampling of coil volt. 12VDC product. The data is for reference only, (test qty:n=3)